Choose Your Study Package
Choose Your Study Package (15 Lessons)
GENERAL ENGLISH MATERIALS
SPRING TERM 2019
Empower is a great coursebook for building communication skills and accuracy. Each unit has an interesting, real world topic and video lessons that are fun and useful. There is a great focus on grammar and communication, to help you be accurate and communicative.
COURSE AIMS AND LANGUAGECERT
To improve your English language ability against the CEFR.
To improve your confidence in using English in everyday life.
To introduce you to British culture and customs, and encourage you to share your culture with other students.
To introduce you to different learning strategies and help you with independent learning.
LanguageCert
LanguageCert exams are General English exams that are internationally recognised and will prove your language ability. We use them at MDA College to help you get an English language qualification at every language level. You will need to pass both LanguageCert exams at your level to move to the next level.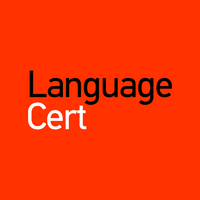 When you join a course at MDA College, we want to know as much as we can about you, your English learning history and your goals.
Before you begin a course, we will give you three tests: an online Quick Placement Test, a Speaking Test and a Writing Test. These will help us to understand the level you are before you start, what problems you have with English and help us to make some plans about how we can help you.
Once you begin your course, your teacher will give you a tutorial to talk about what you need and enjoy in an English lesson. Every 4 weeks, you will get a report showing your attendance, test results and comments from your teacher to help you improve.
Course timetable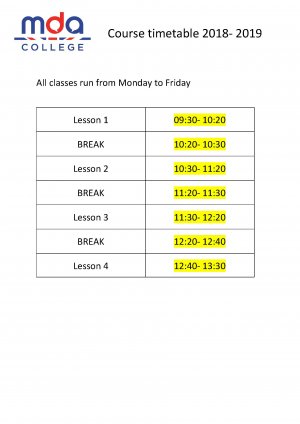 Terms and Holidays